Learn the Art of Officiating
Pro Content
With roughly 2-hours of premium content, 11-time Stanley Cup finalist Don Koharski provides a wealth of techniques and insight to get you to the next level.
Exclusive Access
Your pass gets you access to our exclusive community with monthly live chats and discussions with some of the top officials in the world.
Learn from the Best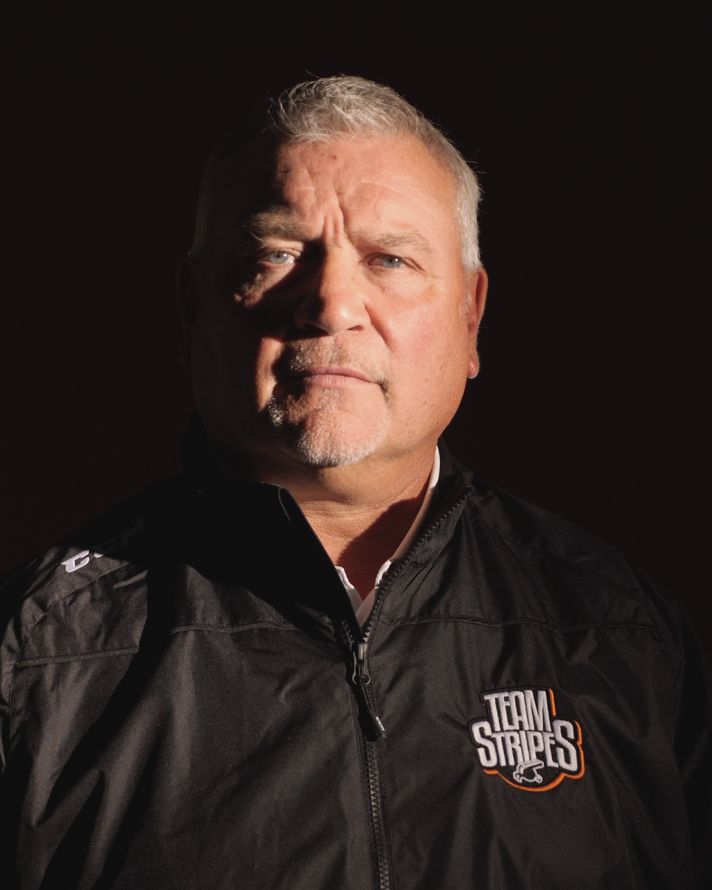 Don's entire life has been officiating. From making it to the pros as a teenager to working over 2000 NHL games, Don has seen it all. He is regarded as one of the top referees in NHL history – having worked 11 Stanley Cup Finals. Join Don on the ice in his first-ever online course as he teaches you how to improve your officiating fundamentals, positioning, and mental game.
14 Video Lessons
In 14 lessons, Don teaches you how to become a more technically and mentally sound official. All lessons were professionally filmed.
Facebook Group
Want to work with other officials to improve your game? Your pass gets you access to our Facebook group with fellow students and coaches.
Class Workbook
A downloadable workbook accompanies the class with lesson overviews, important terms, and supplemental materials.
Lesson Plan
Introduction
Meet Don Koharski and his team of expert instructors.
Face-Offs
It's more than just dropping the puck.
Partner Support
How to cover for your partner when they're in trouble.
Routine Stoppages
Just because the play stops doesn't mean we do too.
Secondary Awareness
Learning to anticipate what might happen in a game.
Penalty Calling Procedure
Breaking down the fundamentals of penalty calling.
End Zone Entry/Net Presence
Moving to the net effectively maintaining good sightlines.
End Zone Positioning
Our experts teach you where to be and where your vision should be focused on.
Game Management
Improving your feel and understanding of the game.
Icings
It's important to work as a team and how to stay connected to the play.
The 3-Man System
How to be in the proper position to make the right calls.
Skating Lanes
Top officials need to keep in pace with the play. Use skating lanes to help you maintain good sight lines and connectivity.
Mental Preparation
It's not just physical preparedness. Tune out distractions.
Line Change Awareness
Being alert while conducting your line change.
Communication
Critical to being an official. Don provides his experience how to be an effective communicator.
Conclusion
Go and forge your own path.
Your Instructors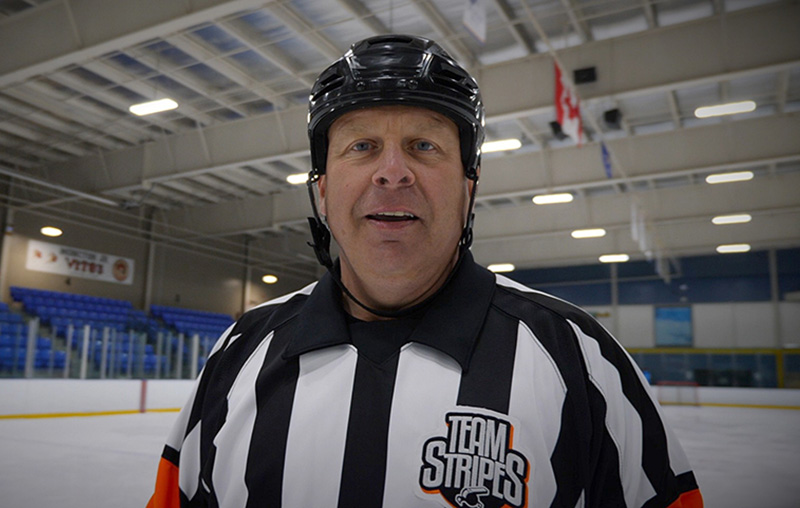 TERRY KOHARSKI
One of the top referees in the AHL, Terry has worked 11 consecutive Calder Cup finals.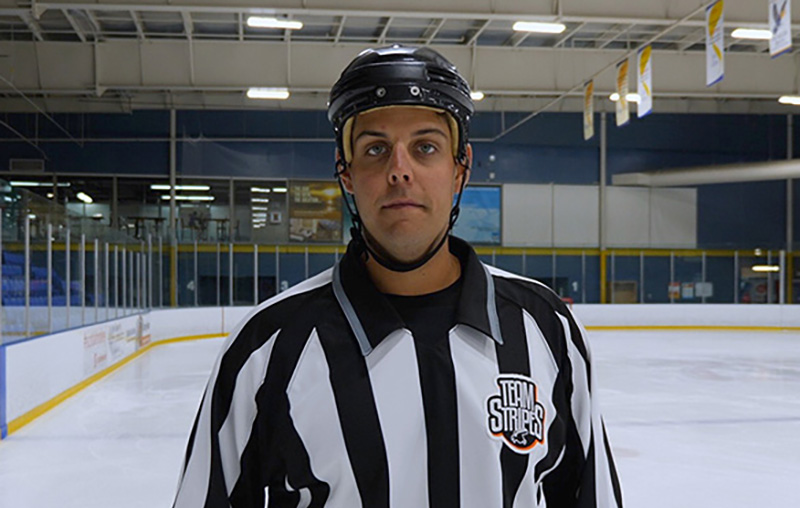 MAT HICKS
Mat is one of the best linesmen in the QMJHL, and has worked in the President's Cup Final.
JAMIE KOHARSKI
Jamie Koharski is a former AHL referee and one of the top referees in the NCAA. He has worked the last three Frozen Four national championships.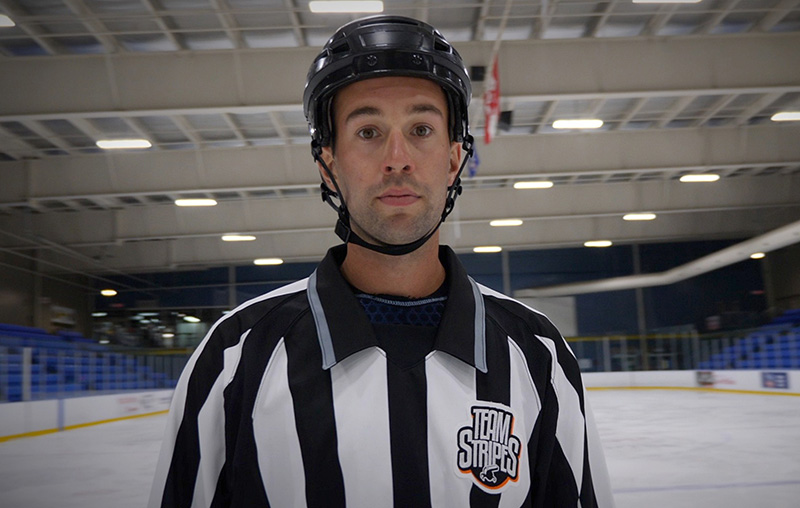 MACKENZIE SKINNER
MacKenzie works in the QMJHL as a linesman and also as a referee in junior hockey.
This program gave me chills the first time I reviewed it! This will benefit all officials no matter what future goals they may have in their officiating career.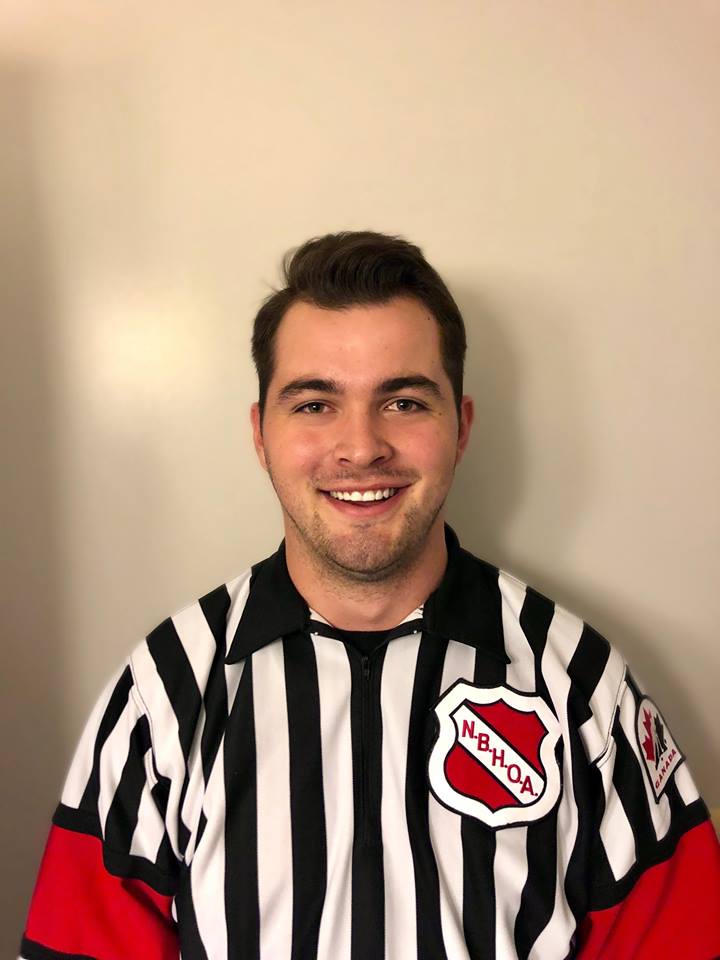 ---
Alex Estabrooks
Jr. A Referee
If you are a young aspiring official or a talented prospect that wants to become a better referee or linesman this series is for you! The information provided is next level, many officials take years and games to acquire this knowledge that reinforces and expands on any education you may get from your national association.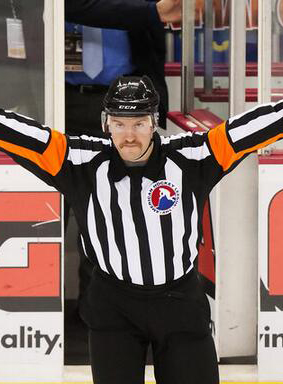 ---
Keith Kaval
Director of Officiating NAHL
Team Stripes Academy lessons allow officials of all skill and experience levels to gain unprecedented access to professional advice and instruction. Don and his team have done an excellent job of introducing the basics and the fine details that all officials should strive to develop.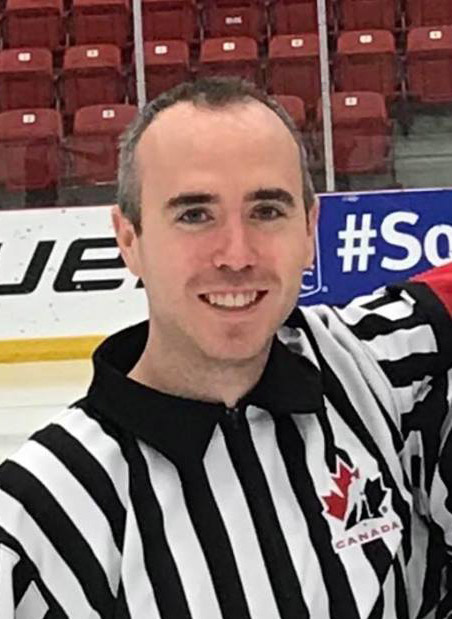 ---
TJ Courtney
Level 6 Referee, Hockey Canada
100%
GUARANTEED
We offer a full refund up to 14 days after purchase.
ON DEMAND
Take our classes at your own pace and in your own time.
One Time Purchase
$99 $39.99
14 Lessons
Professionally Filmed
Course Guide Included
Payment Plan
$20
Only 2 monthly payments
14 Lessons
Professionally Filmed
Course Guide Included