If you're an RIC, assignor, or run an association of officials - we know you face some unique challenges.
It can be difficult to always be at the rink to provide support to develop your officials. And that means that your officials are losing the opportunity to receive critical advice.
On top of that - you likely have a group of supervisors that help support development - but each supervisor has their own perspective and areas of emphasis. Consistency can be a huge challenge. And on top of all of that - we know that you face the task of retaining and recruiting officials.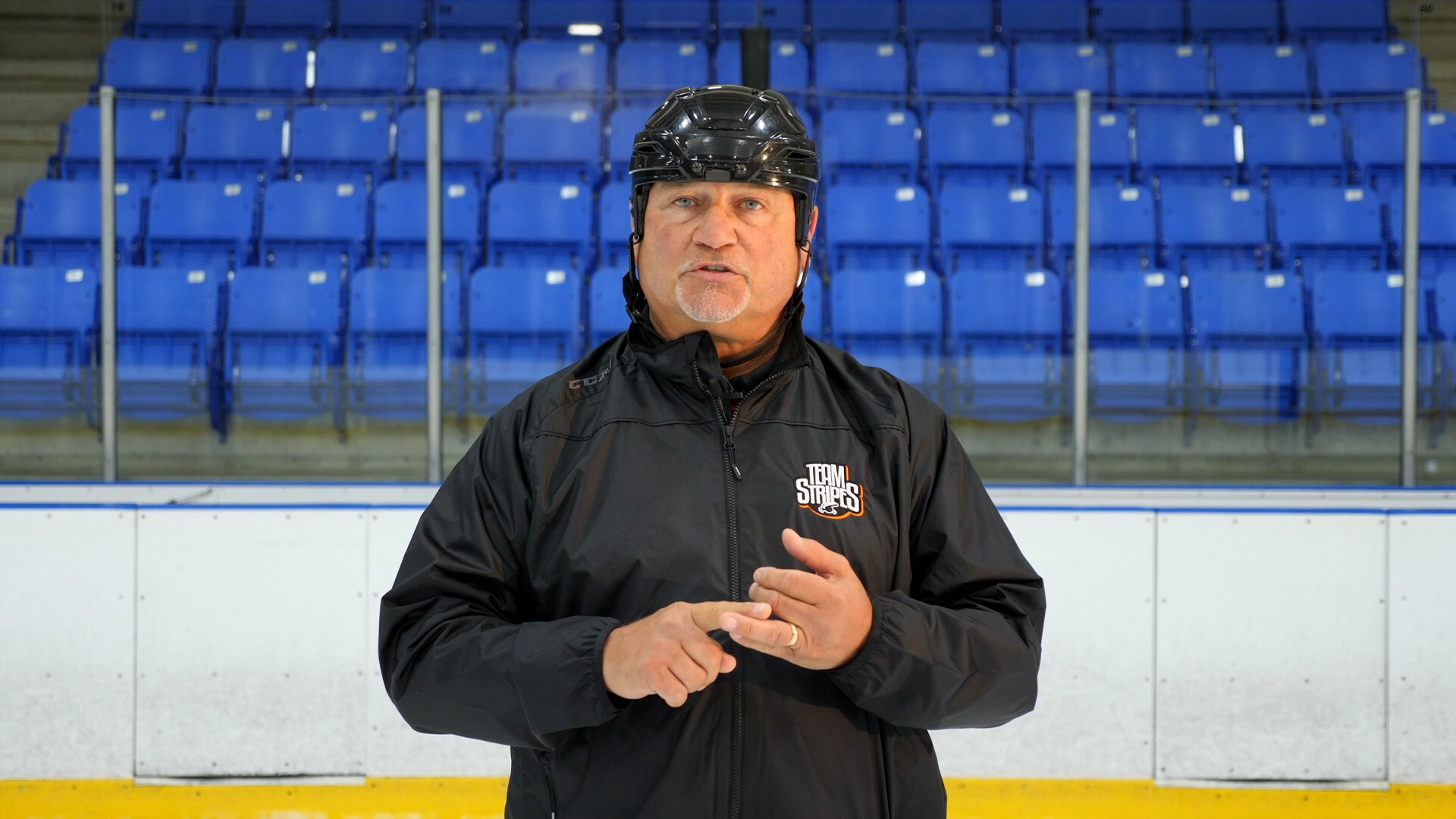 We understand those challenges. We have been there. And that's why we developed Team Stripes Academy.

We wanted to bring world-class instruction to your officials. Give them access to learn from some of the very best in the world. With our Academy they learn everything from running a proper face-off, to proper positioning, to mentally preparing for games. And not only that - but it's FUN!
Your team of coaches and supervisors can utilize these lessons to provide a consistent message to your officials. Because our program is available on most devices - they can simply pull-up a lesson and use them to teach officials after a game!
We know that engaging your officials can be tough - but for our Academy we brought in a professional film crew who've worked on top film productions. Your officials will learn because the content has been designed for them! Don't believe us? Check out an example below.